Volume 9, September 2017
Koussevitzky's Double Bass Repertoire: A Reassessment
by Andrew Kohn, Ph.D.
---
1. Introduction
Serge Koussevitzky (1874-1951) presided for a quarter of a century at the helm of the Boston Symphony. He established the Berkshire Music Festival. Not content with founding a publishing company dedicated to the new music of the day, he created a foundation through which he commissioned — and which continues to commission — a long and distinguished list of works, including gems of the concert repertoire. He conducted the premieres of many of them himself, along with premiering a host of other works. He mentored many of the leading lights of the next generation of Americans, including Aaron Copland and Leonard Bernstein.1 Any one of these achievements would be enough to win him a permanent place of pride within the annals of music history. And yet, for a certain minority population — that of double bassists — he is even more esteemed as the greatest double bassist of his generation.
His mastery of the instrument was phenomenal: he took up the instrument at age 14, joined the Bolshoi at age 20, and became principal at age 27. As a soloist, he gave his formal debut in 1898 and formally launched his solo career in 1901, the same year that he assumed the principal post in the Bolshoi. Two years later, in 1903, he gave his foreign debut in Berlin. In another two years, in 1905, he married Natalie Ushkov, daughter of a tea merchant, thereby becoming extremely wealthy. He resigned from the Bolshoi later that year to devote more attention to his solo career, playing recitals and concerti throughout Europe. In 1906 he additionally began studying conducting, moving to Berlin.2 Meanwhile he toured major musical capitals of Europe — Amsterdam, Berlin, Brussels, Budapest, Dresden, Hamburg, Kiev, Leipzig, London, Moscow, Munich, Paris, St. Petersburg, Prague, Stockholm, Vienna, Warsaw — often performing two different programs in a city.3 Unfortunately, despite the large quantity of materials in the Boston Public Library (hereafter, BPL) and the Koussevitzky Archive, Music Division, Library of Congress, including what survives of Koussevitzky's performance material, many scores are missing and few physical copies of his programs have survived, probably due to the conditions under which he left Russia. Consequently, contemporary journals are a major source of information, especially the weekly publication, Music Courier, which was published in New York City from 1880 to 1962. Here we find news nuggets, reviews of individual events, and compilations of excerpts from reviews, from important music centers of Europe. Koussevitzky appeared in items small and large, including being featured twice as cover artist, a very rare achievement (Figures 1 and 2).4 Details are included as an appendix.5 Other periodicals of the period also contribute to a lesser extent. For Russian press I have relied heavily on the Russian-language publications of Astrov and Yuzefovich.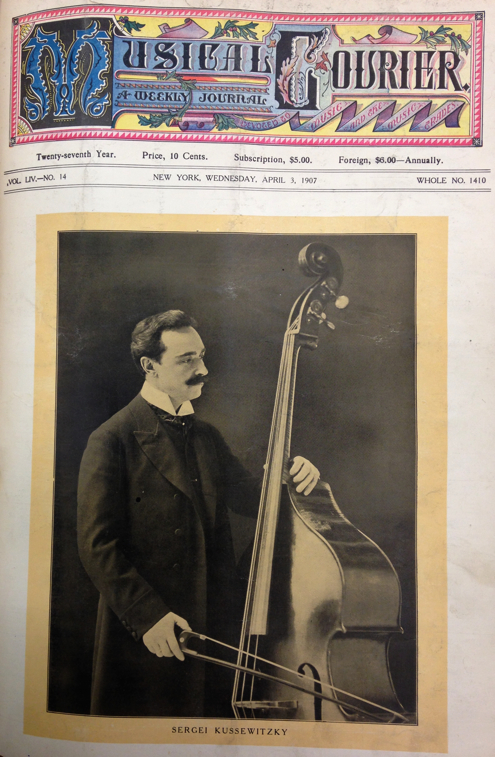 Figure 1: Musical Courier cover featuring Serge Koussevitzky, April 3, 1907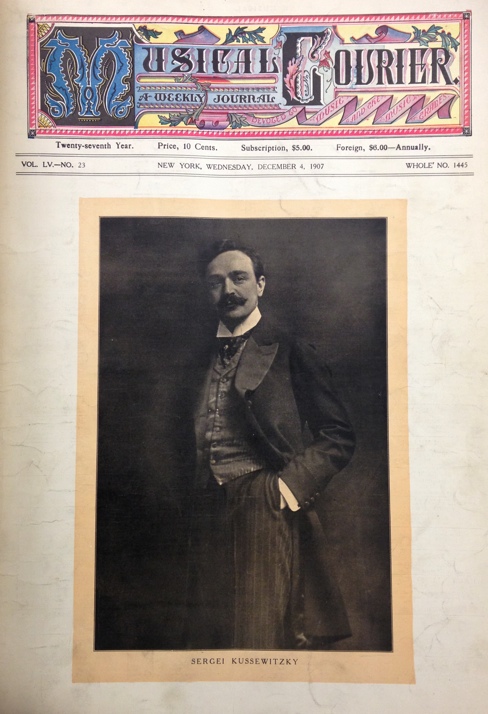 Figure 2: Musical Courier cover featuring Serge Koussevitzky, December 4, 1907
Koussevitzky's two career tracks of established instrumental soloist and budding conductor briefly coexisted: for example, his premiere as conductor, which was with the Berlin Philharmonic, was on Jan. 23, 1908, and his premiere as soloist with Arthur Nikisch and the Gewandhaus Orchestra was the next week on Jan. 29 and 30, 1908. In addition to performing with piano, he also performed with viola d'amore specialist Henri Casadesus, sometimes as a duo, sometimes as a member of la Société des Instruments Anciens, co-founded by Casadesus and Camille Saint-Saëns in 1901.
However, the balance quickly tipped toward conducting: well before he became music director of the Boston Symphony in 1924, the double bass spent most of its time on the back burner. As early as his return to Russia in 1909 he devoted himself almost exclusively to conducting a series of concerts in Moscow and St. Petersburg, along with his famous orchestral tours up and down the Volga in the summers of 1910, 1912, and 1914. Still, his career as a bassist occasionally resurfaced. He soloed with his own orchestra on a few occasions.6 More substantially, in October-November 1916 Koussevitzky made a tour of Russia, giving recitals in Kiev, Rostov-on-Don, Yekaterinburg, Kazan, Kharkov, Tbilisi, and Baku, all of which were then part of the Russian Empire.7 Nor was that his last large resurgence. The Koussevitzkys left Russia in spring 1920, settling in Paris in June 1920. Their final months in Russia were in quarters so insalubrious that Serge reportedly developed the arthritis that soon ended his active career as soloist.8 Nevertheless, in December of 1920 Koussevitzky gave two concerts — one as a conductor and another as a solo bassist — in Rome. He was promptly hired to give a string of 20 recitals in Italy in early 1921, sandwiched between his engagements as guest conductor of the London Symphony Orchestra in January-February and his first self-arranged concerts in Paris in late April, an ambitious schedule recommended by the fact that income from the family's tea empire had been temporarily frozen.9 The tumult of this time of transition is wittily captured by a squib in Musical Courier: "Kussewitzky, who died of starvation in Russia and later was murdered by the Bolskeviki, conducted several concerts recently in London with great success."10
In the midst of 1921, while conducting opera in Barcelona, he cited pain in his left hand as a reason to cancel a concert, which — considering the pace he was then keeping as a performer — is quite significant a decision. Additional performances during Koussevitzky's Paris years, 1920-24, were apparently very few. He did perform two concerti in a concert in Paris on May 19, 1921; a recital planned for London later that summer was mentioned in print; and a performance with la Société des Instruments Anciens on June 13, 1923, was advertised.11
Koussevitzky's final chapter as a performing bassist opened with two solos that he performed when receiving an honorary doctorate at Brown University on Feb. 24, 1926, and continued with three ground-breaking recitals in Boston (Oct. 24, 1927; Oct. 17, 1928; and Oct. 22, 1929).12 During this same period he made the first recordings of double bass solos.13 Never again would he play the bass in public.
These facts are, for the most part, well-known. What, however, did he play? What was Koussevitzky's bass repertoire? A thorough, orderly answer contains several surprises, especially pieces composed for, but never performed by, the master of his era. This detailed examination will allow broader reflections.